Description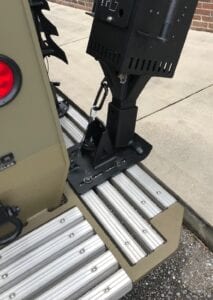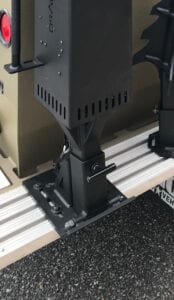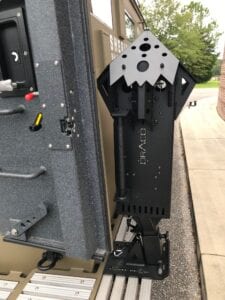 DRACO Gas Delivery System (GDS) truck mount.  The engineered DRACO truck mount consists of an articulating mount which secures seamlessly to the passenger side running board of a Lenco Bearcat armored vehicle.  The mount is equipped with two safety mechanisms with pins and safety cables.  Truck mount comes with mounting plate and hardware.  Minimal labor is required to install truck mount to running board.
Truck mount is constructed of steel and finished with black power coat paint.  Size 12x12x8 – weight 25 lbs.
CALL OR EMAIL FOR PRICING
Only logged in customers who have purchased this product may leave a review.